Testimonials

Providing the finest professional
medical services
Visit our testimonials to hear what our patients are saying!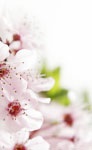 Testimonials for Dr. Alshkaki
My Surgical Testimony
By Laura J. Virts, R.N.

Patient's go into surgeries with certain expectations. Whatever the reason for the surgery, we offer ourselves unto the mercy of the surgeon and the operating room staff.
More[+]

Our hope is that when we come out of the surgery we will be better for having gone through it. We begin with identifying the need for the surgery. Finding the right surgeon is generally next on the priority list. Not only is that person going to be responsible for your life, but where he or she practices is key to the decision making process.

The need for surgery in my particular case was growing more evident with each meal. I had packed on the last 70 lbs in three short years. I had tried every possible diet imaginable, and then some. It was just a vicious circle. The more weight I gained, the more depressed I got. The more weight I gained, the more depressed I got. At 270 pounds, it was clear I needed help.

Researching the options available and who offered these options was very involved for me. I had been to other physician's seminars on bariatric surgery, talked to office staff, looked surgeons up online, and met with them. I found Dr. Alshkaki on a bariatric website, We spoke in his office and I was very impressed. He gave me three surgical options and he explained each of them, I took the information home and decided on the gastric sleeve with a non-adjustable band. The option I chose was right for me. I was able, with the help of Dr. Alshkaki, to make the right decision. He explained the surgery fully and wanted to know if I had any questions. He really took the time to make sure I knew what the surgery involved.

George Washington University Hospital is where Dr. Alshkaki performed my bariatric surgery, the professional staff there made me feel like I was top priority. Everyone from the admissions staff to the nurse practitioner was wonderful. Knowing that I was at GW meant that I was in good hands. I believe everyone should have the kind of confidence in their team as I had in mine.

The surgery has changed my life, It seems like it all happened so fast. I went in first thing in the morning, had the surgery, stayed one night and went home. The road to recovery was a quick journey; The scale is no longer my enemy. I am so thankful for this experience.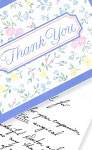 Testimonials for Dr. Alshkaki
Dr. Alshkaki
Thank you so very much for saving my life.
I am truly grateful for your compassion support and FANTASTIC surgical expertise. You are a wonderful Doctor and words can't truly express my thanks to you. From the bottom of my heart, thank you.
Sincerely
Barbara Moore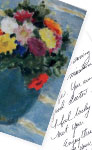 Testimonials for Dr. Alshkaki
Dr. Alshkaki
Thank you for saving my life and maintaining my life.
You are a good doctor. I feel luck to have met you.
Enjoy these chocolates with your family, for they are the finest too.
Maura K.